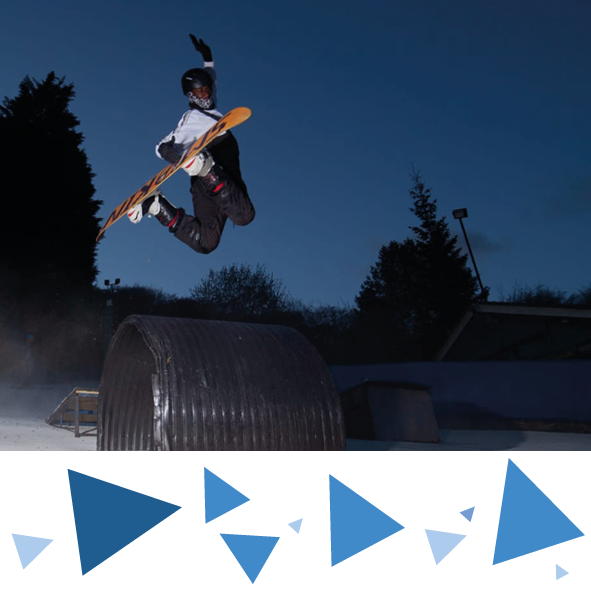 If snowboarding is your scene, then look no further than the slopes of Rossendale. If you are age 8 and above, then it's your time to shine!
So come on, let's get snowboarding! With great friendly instructors taking you through the lessons, you are sure to find the hidden snowboarder within you!
For the beginners, we offer 50 minute Taster Sessions to get you going. All equipment hire is included in the price.
Once you have completed our taster session you will then be ready to start a beginner's course comprising of 2 x 1hour 50 min sessions.

Our 50-minute Taster Sessions are a perfect way of getting your feet into snowboarding. Ideal for someone who has never skied or snowboarded before. Get to know the basics on our beginner slope.
To get you going these sessions are £18 for juniors and £23 for adults for 50-minute sessions, all equipment hire is included.
Once you have completed our taster session you will then be ready to start a beginner's course.

All our courses are run on consecutive Saturdays over a period of two 1 hour 50 mins each.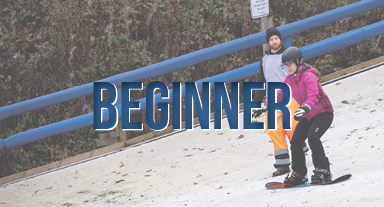 Snowboard Beginner 
The beginner's package is a great way to begin learning to snowboard. The course will help you develop good balance as you start to learn to turn.
Juniors (8+) – £89      Adult – £99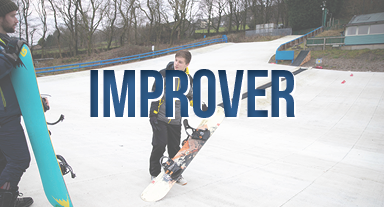 Snowboard Improver
Taking everything you have learned on the first two courses and further develop your skiing or snowboarding abilities with techniques to help you develop your skills.
Thursday Nights! From 7pm till 9pm
Juniors (8+) – £89    Adult – £99 
No matter what level of skiing you are at, we can tailor our private lessons to you. Perfect for those wanting a family day out or preparing for a family ski holiday!
If you would like to maximise your time and development on the slope, we can tailor a one-to-one lesson with one of our skilled instructors.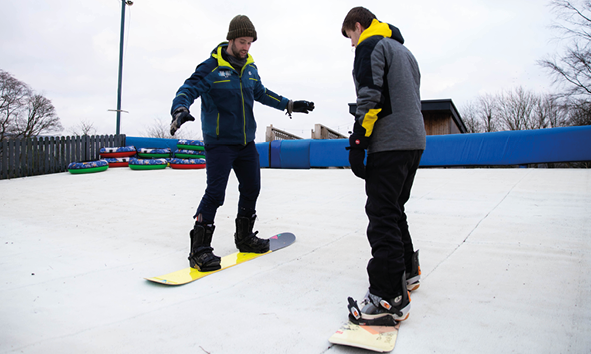 Private lessons are £85 for one person for a 50-minute session and any extra person is priced at £15.
We also have a family private lesson deal at £115 for up to 5 people.
Our private ski and snowboard lessons are available to beginners through to expert. Just let our instructors know what you would like to learn or practice, and we can make sure you achieve your goals!
Recreational Snowboarding
Come and use our slopes for some recreational boarding with friends or family. 
Sessions are up to 2 hours.
Adults £23 | Juniors £18

Snowboard Sessions
Wednesday – 7.00pm – 9.00pm
Wednesday evenings see the snowboarders gather. Turn up for an evening of boarding, tricks and tips. You can turn then come and join on our slopes. Instructors on site for any tips, or advice if needed.
Available to anyone who can board, not suitable for beginners.
Price: £15 for 2 hours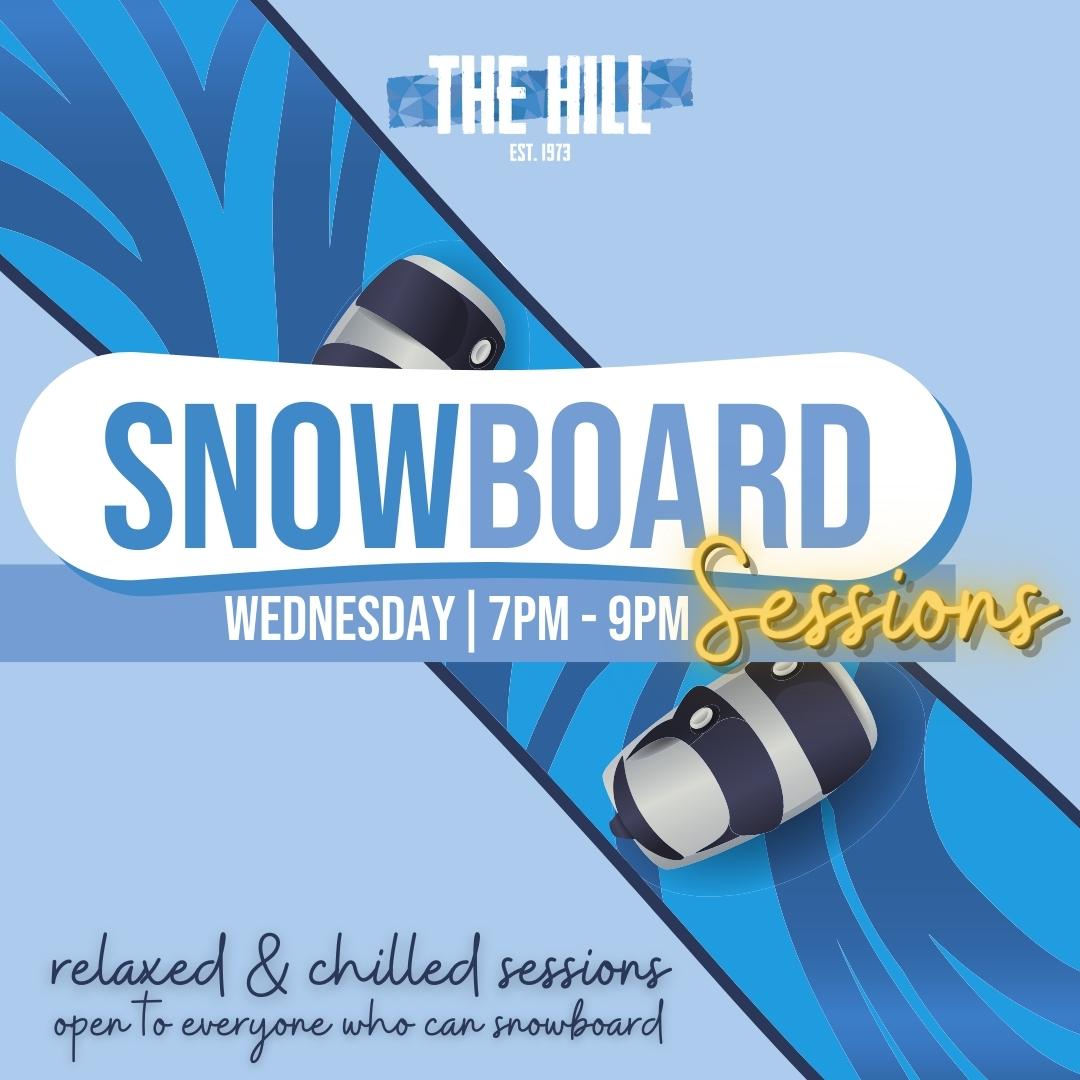 Party Packages at The Hill
Celebrate your child's special day with an adrenaline filled fun day on our dry ski slope in Lancashire. 
Choose from Skiing or Snowboarding, or we have our exhilarating fun tubes. Inflatable rings that zoom you down our slope in Rossendale or grab our pistols & rifles and head to our Range 105 arena to practice your skills with our Airsoft parties.