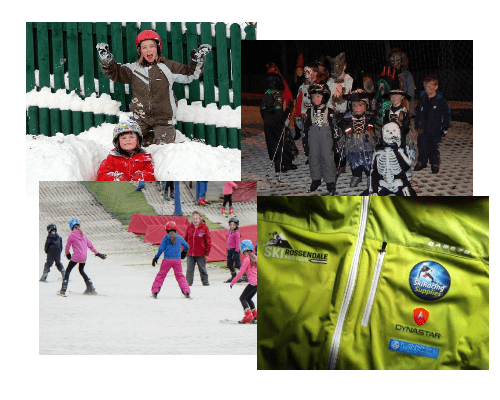 The Hill at Rossendale caters for a number of group activities including:
Kids Club – Our popular 'Saturday Kids Club' runs every week throughout the year and is a great way for kids of all ages to learn to ski and snowboard.
Schools – What a great venue for a school trip! The Hill at Rossendale will ensure that the experience for the students is fun, challenging and exciting. We are  covered for Safeguarding, our policy is on the website in the Safety section and we have a fully qualified Safeguarding Officer.
Clubs – One of the main goals for the Social Enterprise is to establish The Hill at Rossendale as a 'Centre of Excellence' for multiple snowsports disciplines. We are proud of our teaching and training standards and are equally proud of the different clubs and groups that have chosen to make us their home.
About Our Kids Club at The Hill:
Our popular 'Saturday Kids Club' runs every week throughout the year and is a great way for kids of all ages to learn to ski and snowboard with qualified instructors taking all the sessions your kids are sure to become great skiers and snowboarders in no time at all.
You choose which of the sessions you prefer, either the 9.30am or 11.30am. You can purchase a block of tickets. All prices include equipment:
The pricing is £9.50 each. Kindergarten tickets are £9.50 each. We suggest 6 tickets for £57 or buy 10 tickets at £95 and get an 11th free. New starters must pre-book.
Special intake sessions are held for those who have never skied or snowboarded before, giving a fun and exciting experience for everyone who is at the same level. Please call reception to speak to staff who will give next intake days for the sessions.
About Schools at The Hill:
Whatever the school or group Ski Rossendale will ensure that the experience for the students is fun, challenging and exciting.
For those students wishing to engage in skiing further we also support the Duke of Edinburgh awards along with GCSE skiing as a sports option.
We offer bespoke packages including ski and eat packages. Call our reception for more info.
Rossendale Special Ski Club – Saturday Afternoons
A friendly ski club for those with a learning difficulty 2 – 4pm
We have a very experienced coach in John Vaughan supported by qualified  instructors and a host of parents, guardians and volunteers all of whom create a wonderful atmosphere on Saturday afternoons for the skiers and their loved ones.
We also have a Special Olympic Team.
The mission of Special Olympics is to provide year-round sports training and athletic competition in a variety of Olympic-type sports for children and adults with intellectual disabilities, giving them continuing opportunities to develop physical fitness, demonstrate courage, experience joy and participate in a sharing of gifts, skills and friendship with their families, other Special Olympics athletes and the community.
E-mail rossendalespecialskiclub@gmail.com or ring the office on 01706 226 457.
Gryffin SnowSports Club – Sunday Mornings
Sept to April – Every Sunday 9.30–11:30am
The Gryffin SnowSports Club is an independantly run, family orientated ski club which helps people learn, improve and enhance their skills and techniques so that they can enjoy the world of winter sports.
Gryffin's approach is that everybody can learn how to ski. With experienced, qualified instructors who understand each and every member of their group, they know how to ensure you get the best for yourself whilst releasing your full potential on the slopes.
If you would like more information about becoming a member of Gryffin then you are more than welcome to come along and join them on the slope or get together for refreshments after the morning's ski session.
Visit their official site at gryffinsnowsports.co.uk
Ski Rossendale Race Club – Tuesday Evenings
Tuesday and Friday evenings Ski Rossendale 7 – 9pm
Ski Rossendale Race Club is a ski race club based in Rossendale whose focus is race training for juniors and adults of all ages. We are registered with Snowsport England and our members take part in regional fun races, club nationals and grand prix races on both artificial outdoor and indoor snow slopes throughout the United Kingdom.
To take part in the National Races the skiers are registered with Snowsport England and they are awarded seed points when they compete in a race. The number of seed points that the racer has is an indication of their national ranking.
Please visit our website at Ski Rossendale Race Club
2K Performance – Thursday Evenings
Multi-disciplined performance enhancement 7 – 9pm
2K Performance aims to teach a wide variety of skiing disciplines allowing for natural progression so when children advance and become interested in racing or any other discipline then they can come and expand on their skills. As long as their is a basic skiing ability present and an eagerness to learn and improve, or maybe you want to explore a new area of winter sports then 2K might be the best option for you.
We encourage anybody that is interested to come down and speak to the coach – Karon Driver.
Open Coaching – Wednesday Evenings
Wednesday Evenings 7.30pm – 9.00 pm
Our New Wednesday evening Coaching sessions from 7.30pm till 9.00pm, With tips and analyse to help improve your skiing from one of our top instructors. This is a great way to enjoy your skiing in a friendly relaxed group. It is designed to allow anyone to drop in at any time during the evening. Come and enjoy a great evening with friends.
The cost for the sessions are £10!
Friday Morning Ladies Club
Friday Mornings 10.00am – 12.00 noon
There's a rather unique relaxed, friendly atmosphere at The Hill on Friday mornings. The ladies' ski session, from 10am until noon, attracts women of all ages and from all walks of life. Two hours on the slope with instructors on hand to offer helpful coaching and tips for all skiing abilities, creates a relaxing and fun atmosphere and a real sense of camaraderie between the ladies, whose ages currently range from mid 20s to early 80s. Cost is just £10 for two hours (£5 for members)  of skiing with coaching. Ski and boot hire. So ladies, come along and learn of improve, but definitely enjoy.
Mount Ross Snowboard Club
Wednesday Evenings 7.00pm – 9.00 pm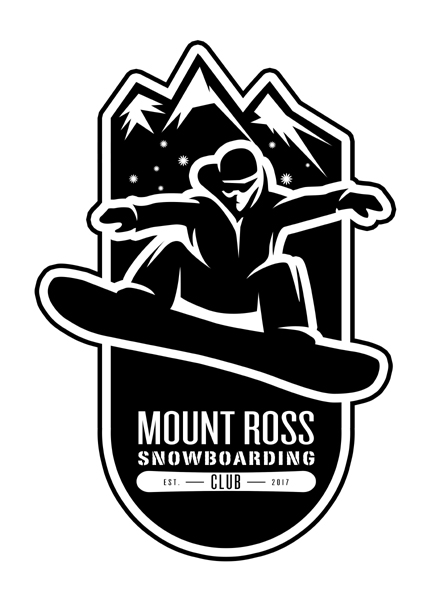 Wednesday 7.00pm – 9.00pm see's the snowboarders gather for the Mount Ross Snowboard Club so if you have done your basic lessons and can turn then come up and mix with the crowd. with Hints and tips to improve your Boarding given by our experienced coach Paul 'Mushy' Le mouche. 
Check out the site:- mountrosssnowboardclub.com